Experienced Roof Installation
Available in Clarence, NY
It's essential to maintain your house's roof and give it the proper care in order to protect your home. Whatever the season, your roof does a lot.
Caring for your home can mean enlisting a team of experienced roofing contractors to install a new roof and replace your old one. For this, turn to Near Me Remodel, serving the Clarence, NY, area.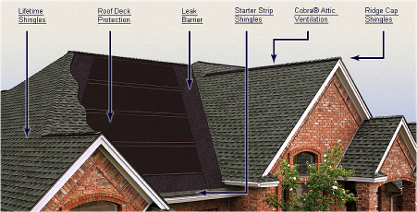 About Our Roofing Installation
At Near Me Remodel, we proudly serve Clarence, protecting area homes by installing their new roof. We bring our decades of experience with us to every roof. During these decades, our contractors have mastered the roofing install process, finding the best methods to replace your roof, while protecting our team and your home.
During our roof replacements, our team will install an ice shield, felt underlayment, aluminum drip edge, rubber pipe boots and roof ventilation to provide you with high-quality results. Not only that, but our Clarence contractors will install roof flashing on all water entry points to create a water-tight seal. Plus, all roof installations include free gutter guards to provide additional longevity.
Additionally, you're able to choose the exact roofing you want due to our connections with roofing manufacturers across the area.
Request a Quote Today
Get started with your roof installation today by contacting our Clarence team. Quotes are always free and personalized; just call today to set up an appointment!