Expert Kitchen Remodels
Serving Lewiston, NY
Kitchens are the heart of the home. It's where families gather together, memories are made and meals are prepared. A home isn't complete without a kitchen that reflects the warm feelings that center there. Complete your dream kitchen remodel with a team of experienced contractors that you can trust.
If you're looking for kitchen remodelers to work on your Lewiston, NY, home, contact Near Me Remodel today! We have decades of experience that will help you get one step closer to your dream home.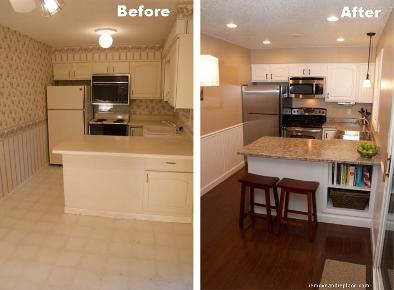 Creating Dream Kitchens with Every Remodel
There's no need to wait any longer to start designing your perfect kitchen remodel. With help from Near Me Remodel, serving Lewiston, our certified team can work within your budget to design and build a kitchen to fit your needs and style.
With over 500 completed remodeling projects, our team has the experience and know-how to make your kitchen design vision a reality.
Start Your Lewiston Kitchen Remodel Today
Start your kitchen remodel today with a free estimate from Near Me Remodel. Get a quote on your project as we start designing your dream kitchen, working within your budget.